Featured conference: A4M las VegasDecember 11-13
Keynote Presenters
December 11th | David Katz, MD, MPH, FACP Top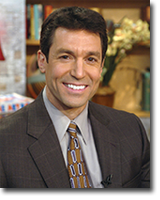 Dr. Katz is the founding (1998) director of Yale University's Prevention Research Center. He received his BA from Dartmouth College in three years (1984; Magna Cum Laude); his MD from the Albert Einstein College of Medicine (1988); and his MPH from the Yale University School of Public Health (1993). He is a two-time diplomate of the American Board of Internal Medicine, a board-certified specialist in Preventive Medicine/Public Health, and a clinical instructor in medicine at the Yale School of Medicine.
---
December 12th | J. Craig Venter, PhD Top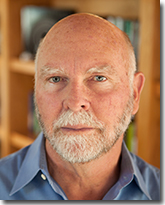 J. Craig Venter, Ph.D., is regarded as one of the leading scientists of the 21st century for his numerous invaluable contributions to genomic research. He is Founder, Chairman, and CEO of the J. Craig Venter Institute (JCVI), a not-for-profit, research organization with approximately 300 scientists and staff dedicated to human, microbial, plant, synthetic and environmental genomic research, and the exploration of social and ethical issues in genomics.
Dr. Venter is Founder and CEO of Synthetic Genomics Inc (SGI), a privately held company dedicated to commercializing genomic-driven solutions to address global needs such as new sources of energy, new food and nutritional products, and next generation vaccines.
---
December 13th | Alexander Zhavoronkov, PhD Top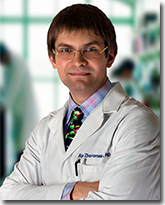 Alex Zhavoronkov, PhD, is the director and a trustee of the Biogerontology Research Foundation, a UK-based think tank supporting aging research worldwide and is the founder of the International Aging Research Portfolio, a curated knowledge management system for aging research. He heads the laboratory of regenerative medicine at the Clinical Research Center for Pediatric Hematology, Oncology and Immunology where his research interests include Hutchinson-Gilford Syndrome, new methods of cellular reprogramming, molecular mechanisms of skin and cartilage regeneration and personalized medicine in oncology. He is also the international adjunct professor at the Moscow Institute of Physics and Technology.